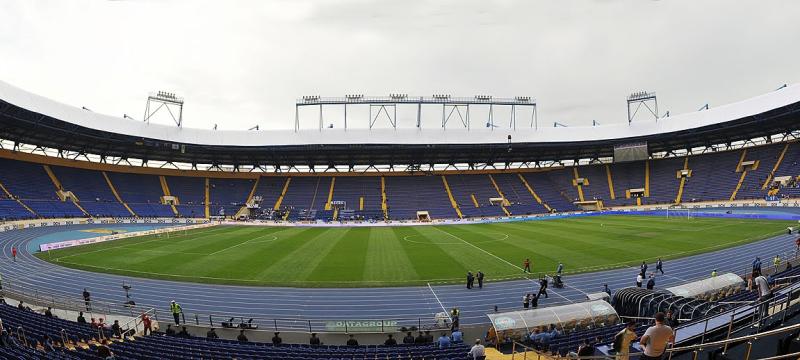 Metalist Stadium – 38,633 seats
Metalist Stadium is the second-smallest stadium of the tournament. It is not a newly built stadium, but a heavily renovated version of the stadium that got inaugurated in 1925.
The stadium is bowl-shaped, with its most characteristic feature probably the newly installed roof sustained by 24 iron legs, resembling a spider. Unfortunately, the stadium also has running tracks, which increases the distance between the stands and the pitch.
Metalist Stadium is located toward the east of the city, but not too far from the city centre, about 3 kilometres from Constitution Square. While the distance is easily walkable, you can also get there by metro. More details in our transport section.
The area around the stadium is primarily residential. There is no reason to be around the stadium apart from attending the match.