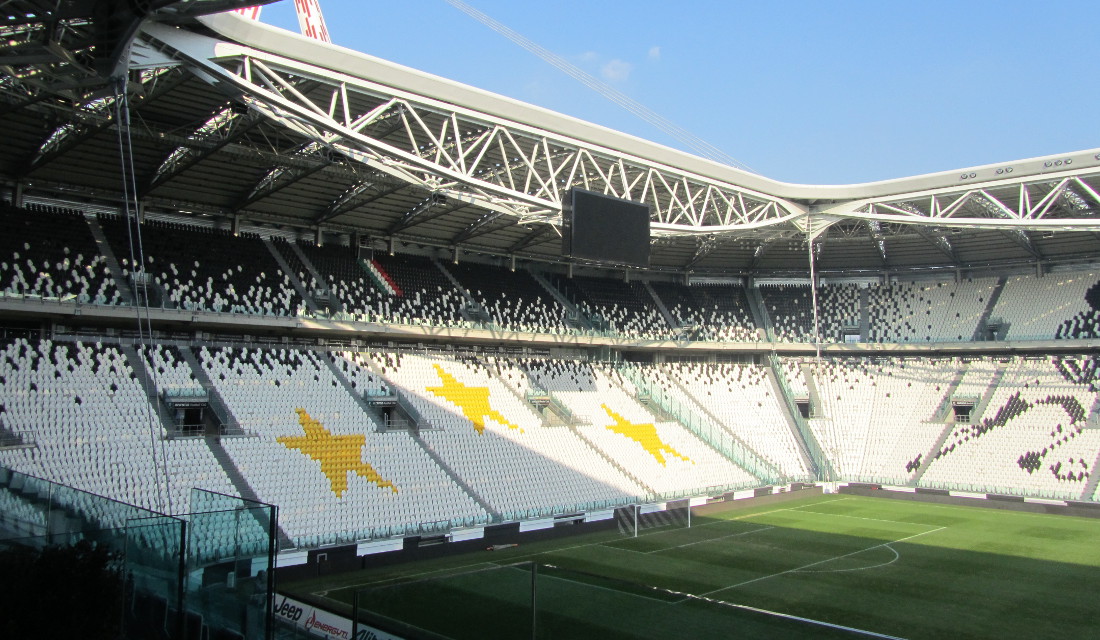 Club: Juventus FC | Opening: 2011 | Capacity: 41,000 seats
History and description
Allianz Stadium, previously known as Juventus Stadium, replaced Juventus' old Stadio Delle Alpi, which had only been the home of the club since 1990. Juventus fans had never warmed up to Delle Alpi though, with most complaints involving the distance between stands and pitch, poor sightlines and lack of atmosphere.
As early as 2003, Juventus therefore already started making plans to build a new stadium, and after they had bought Delle Alpi from the city of Turin, they moved to Stadio Olimpico di Torino in anticipation of returning to a new home in a few years time.
Demolition of Delle Alpi started in 2008 and soon after works on the new stadium began. Juventus Stadium officially opened on 8 September 2011 with a match between Juventus and Notts County (1-1). Notts County had been chosen because of the historic ties the clubs have had since 1903 when Englishman and Juventus player John Savage arranged for Juventus to wear the black-and-white kit that Notts County traditionally play in.
Juventus Stadium hosted the 2014 Europa League final between Sevilla and Benfica, which ended in a 0-0 draw and was won on penalties by the Spanish side.
In 2017, the club announced a 6-year naming rights sponsorship deal with insurer Allianz resulting in the new name Allianz Stadium of Turin.