History lesson This venue is no stranger to big events, having been conceived and delivered for the 2014 Winter Olympics and Paralympics. When it hosts the World Cup it will become the second stadium – along with Turin's Stadio Olimpico – to have held both events. Four Confederations Cup games were held here and Russia drew 3-3 with Belgium in a friendly eight months ago.
Star attraction The view beyond the stadium's open north end, taking in the Krasnaya Polyana mountains, will be something to behold, while the Black Sea is visible to the south. It is a spectacular location and the sweeping roofs of its two main stands are certainly dramatic.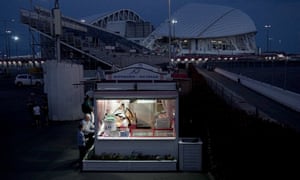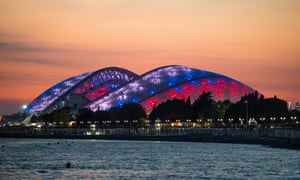 Any hitches? Nothing significant where the World Cup is concerned, although it needed some expensive reconfigurations – notably the removal of its roof – to comply with Fifa regulations. The biggest issue may be its location, around 18 miles from the centre of Sochi, although supporters coped during a successful run at the Confederations Cup.
Legacy It is certainly hard to see too much week-to-week activity taking part here after the World Cup, with Sochi's only professional football team currently on a self-imposed one-year break having previously failed to make waves in the third tier. Even when they did compete, their crowds were generally tiny. The annual maintenance cost of the stadium could reach $8m so international games and training camps will be among the events relied upon to fill the void. Its capacity will be reduced when the tournament is over, although reports vary as to by how much.